OFF-PISTE
Become more self-reliant and improve your safety and that of others.
The perfect combination of
E-Learning and T-Learning
No travel required – learn the basics online in your free time.
You have the gear – now boost your skills!
The OFF-PISTE program will guide and motivate you throughout your learning journey.
You'll discover and learn by observing, experimenting and exchanging with the community.
Together we learn
Program
6 engaging modules to boost your skills!
The A2R method will allow you to easily assimilate the sequencing of steps in the risk management process.
6 modules

18 interactive animations

12 quizzes

1 digital certificate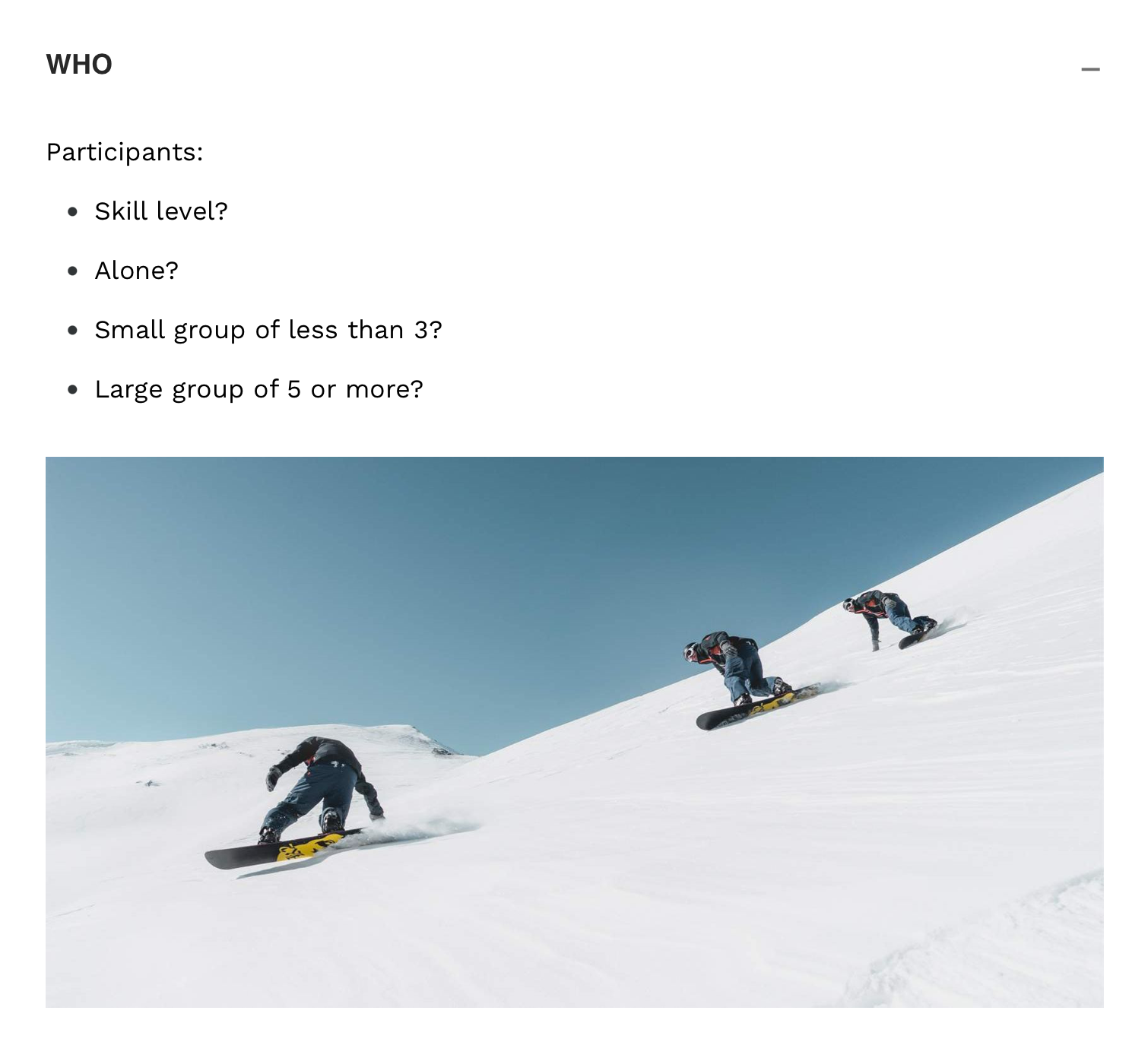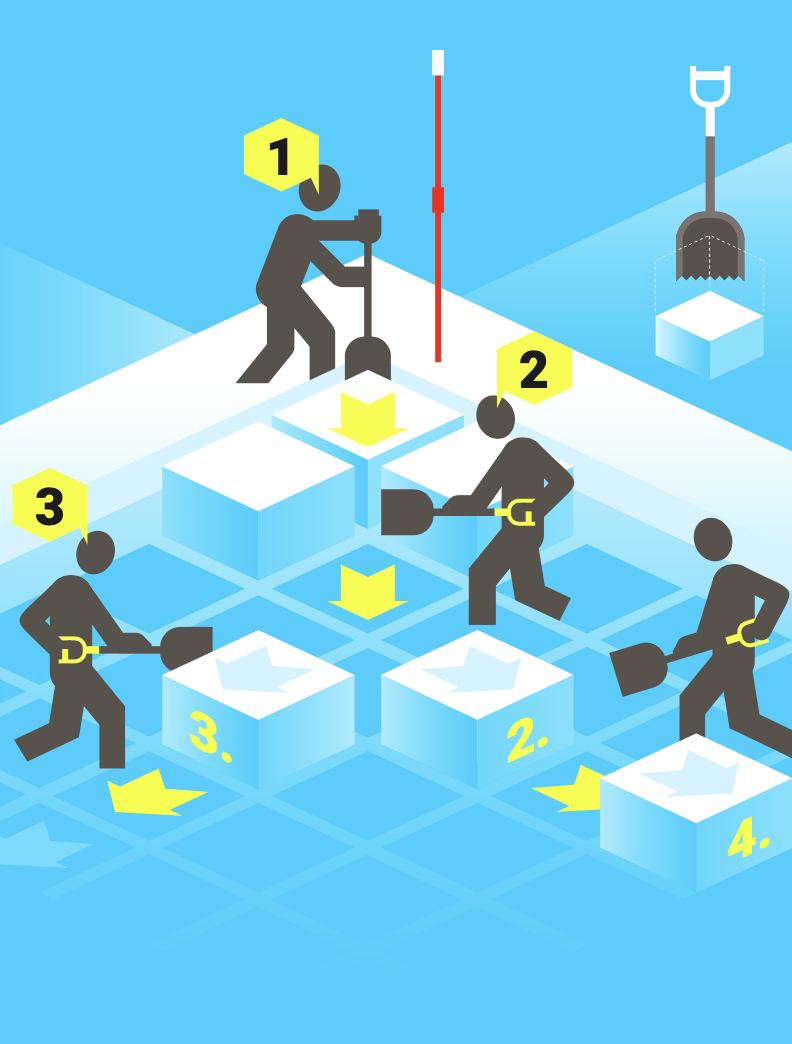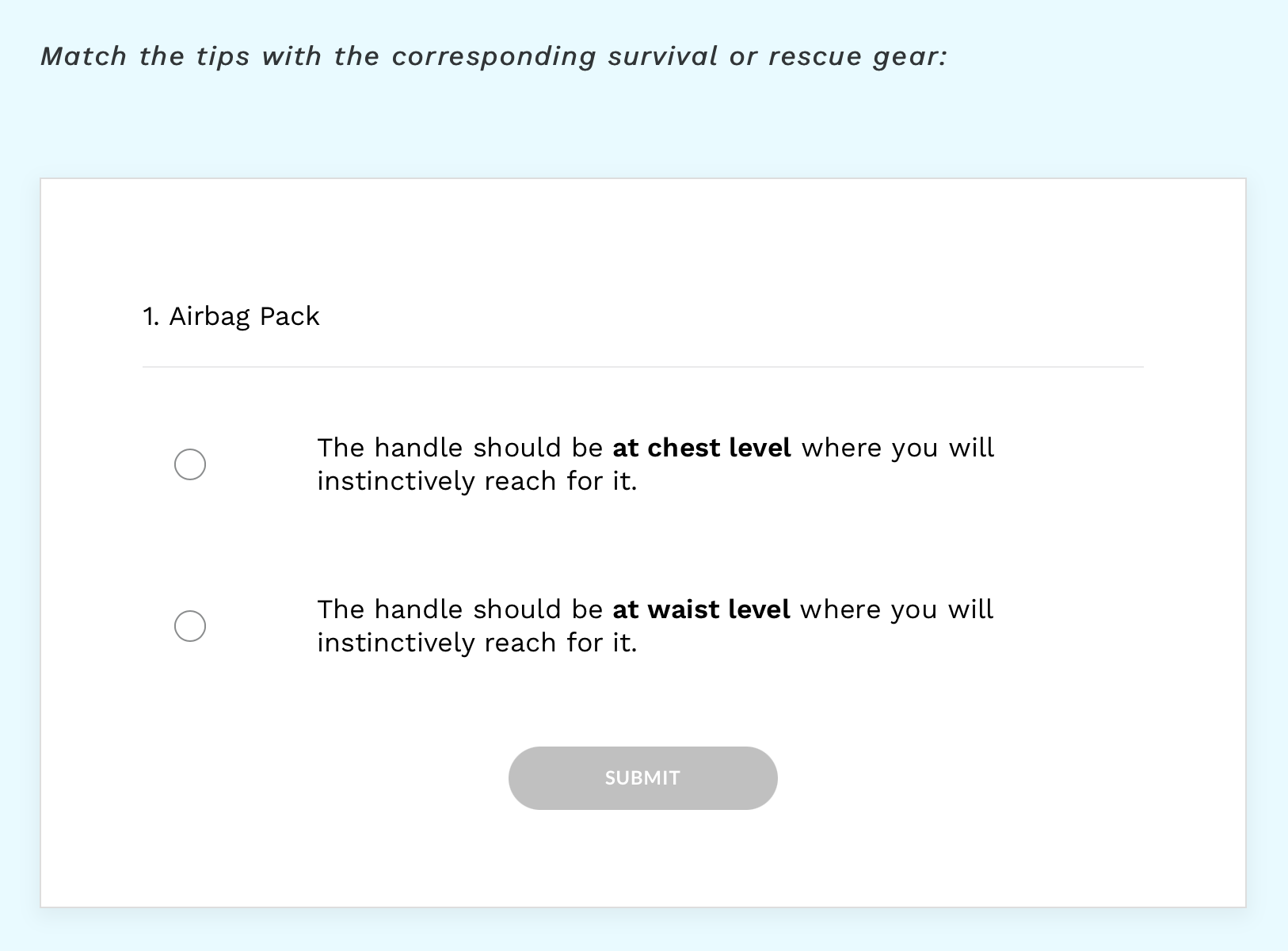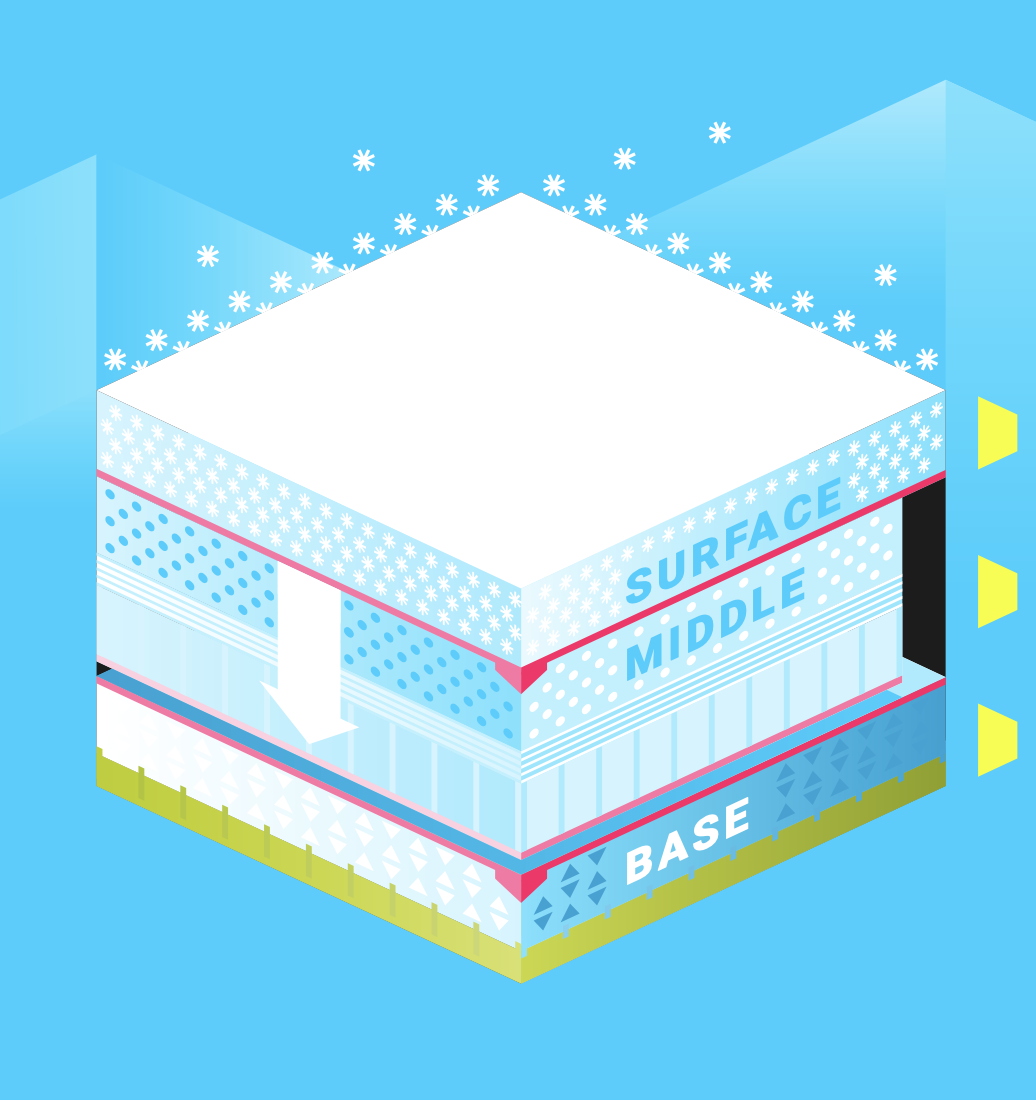 Objectives
The OFF-PISTE course is the first level of the WEMountain training program.
Explore:
The fundamentals of risk prevention
The knowledge and skills required to travel safely in a backcountry environment
This initiation will inspire you to go further and deepen your knowledge.
Skills
At the end of the course, you will be able to:
Follow the risk assessment process

Identify and quantify human and natural risk factors

Understand and use basic terminology

Understand the structure of an avalanche bulletin

Identify favourable terrain and understand how to travel safely

Follow the crisis management process and save lives
Ride with your friends safely and responsibly!
Fun
Learn in a simple, accessible and universal language for clear, borderless communication
Safety
Identify your boundaries of comfort, fun and safety using the A2R System®
Rewards
Recover the cost of your training
with exclusive travel and gear reward offers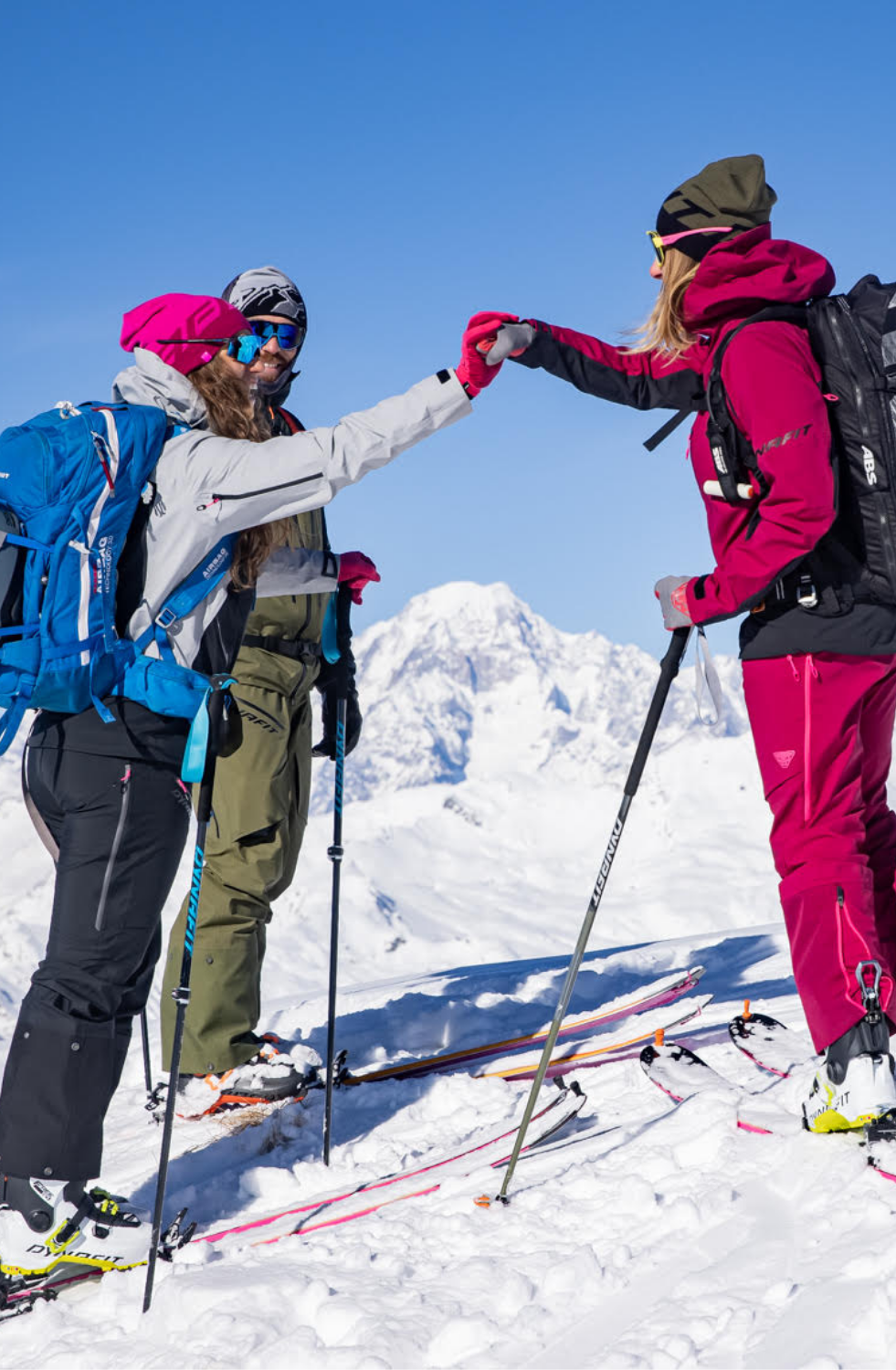 Autonomy
Work through modules at your own pace with our progressive and practical teaching method
Prevention
Identify and assess the human factors that lead to high-risk behaviour using the Mountaineering Human Factor = (MHF®) system
Community
Join an international community of responsible recreationists and professionals who share a passion for the mountains
Liebenguth Victor
Pro Snowboarder
It was a hard day... with nearly a metre of new snow over the past four weeks, the avalanche risk was very high (4/5). We were riding in the Verbier area when we saw a big slide next to Col de Creblet. Maybe ten people were on the face, all at the same time. Zero safety precautions. Unfortunately, two girls were snowboarding in the middle of the face. The avalanche hit them full force. We were first on-site and immediately started a transceiver search. We quickly found the first girl. The second was 70 metres downhill and we got to her quickly as well. While we were digging them out, people around us kept on skiing in all directions. The inevitable happened. A second avalanche hit. It carried away a third person. Verbier is a freeride mecca. Everyone should have the right gear, know the conditions, but more importantly, get mountain safety training. Thank you WEMountain for your education program – it helped me save lives that day.
Seize the opportunity, the new WEMountain Affiliate Program has landed
Together, let's make the mountains safer!
Earn monthly income by joining our free Affiliate Program